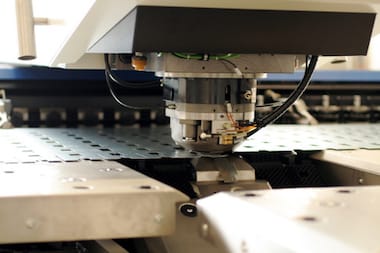 Do you need short runs of custom metal formed parts? Deciding which process (metal stamping or fabrication) you're going to use is an important decision that ultimately affects the quality and cost of your parts.
In comparison to metal fabricators—where per piece cost is higher and precision not typically as sharp—short run metal stampers have the expertise to produce high-quality tooling that's more cost-effective and flexible, paying dividends to your bottom line.
Aside from providing a greater value, the short run metal stamping process can also accommodate a higher workload to support growing demand, producing about 500,000 units per year compared to roughly 1,000 units per year that you'll get with metal fabrication.
If you're looking for a better process that delivers the highest quality and best return, download our whitepaper to learn more about the advantages of short run metal stamping over metal fabricating.